There are multiple reasons why leather goods should be preferred over any other kind of goods. Not only because of quality, but leather also gives you that premium feeling of feeling luxurious. They are also far more durable than regular goods.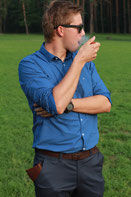 Leather jackets, belts, poaches, bags, wallets etc. give amazing feel of usage. That premium feeling when you holding a premium and well-crafted leather product is incomparable with the use of any other material.
Better Return of Investment
Leather is a material that is slightly more expensive than cotton, plastic or metal, but it offers better quality and durability making it a better investment. Investing in a good and well-crafted leather product can never go wrong.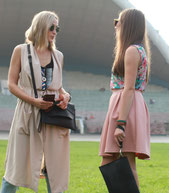 Leather clothes go with most of the clothes as well. Think about what a leather jacket can do for your style, besides enabling you great wind protection and warmness. You can wear and combine it with anything, plus you will look amazing and fashionable. The same goes for other leather products.
More used than cotton, plastic or metal goods
Leather Goods are also used far more often because of durability, looks, quality and feeling they give us while we wear them. Leather products are more frequently used than most of the other products that are part of our everyday life.
---
We will do a simple comparison bellow: leather good like a wallet and a shirt (or basically any kind of wear).
Price:
30 €                             vs                           50 €

Times per year you are going to wear:
30                                vs                             365

Price per Day:
1 €                               vs                        0,13 €

Times per 2 years you are going to wear:
30                                 vs                              730

Price per day in two years' period: 
1 € / day                      vs             7 cents/day

Feeling of Wear:
Regular (not much appreciation) / Premium Feeling
To conclude: 
It is obvious that the leather goods offer better value, return of investment and feeling. But they are often neglected when people go shopping for goods that are not used as much and when used don't give any satisfaction to the consumer. Next time you are in the mall or you are just shopping online, don't forget to check out leather goods.